1 thru 10 of 3075 Stories
WikiLeaks founder Julian Assange appeared in court Monday to fight extradition to the United States on charges of espionage, saying he needed more time to prepare his case.
A group representing Maine's lobstermen says it's now willing to work with the federal government on a plan to protect right whales after withdrawing its support for the plan this summer.
Hillary Clinton's scuffle with Gabbard and other recent headlines she's driven demonstrate that the 71-year-old remains a political lightning rod, just as she's been through much of the last three decades.
A man from the Hudson Valley region of New York is suing a gay porn company for selling his private information.
British Prime Minister Boris Johnson attempted for a second time to secure lawmakers' backing for his European Union divorce deal on Monday as Parliament geared up for a grueling week of political warfare over Brexit.
Some of the people rushing to emergency rooms thought the CBD vape they inhaled would help like a gentle medicine. Others puffed it for fun.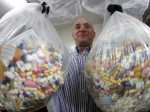 The case is about the conduct of a group of companies in two Ohio counties, but far more than that is riding on the first federal trial on the opioid crisis, expected to open Monday in Cleveland.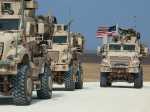 While President Donald Trump insists he's bringing home Americans from "endless wars" in the Mideast, his Pentagon chief says all U.S. troops leaving Syria will go to western Iraq.
On issues big and small — hotels soon will be forbidden from providing guests with little plastic shampoo bottles — California this year has marched further left and tried to pull the rest of the country with it.
A sporting goods retailer violated the law by selling an AR-15-style rifle and large capacity magazine to a man who later used them to kill more than two dozen worshippers at a Texas church, federal prosecutors said in a court filing.
1 thru 10 of 3075 Stories