PopUps: This Hollywood Icon Used Snapchat's Gender Swap Filter & You'll Never Guess Who it Is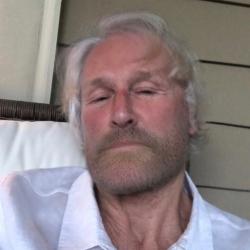 A major Hollywood celeb had fun with Snapchat's gender swap filter, which recently caused a stir online — and you'll never guess who it is. Taking to Instagram this week, they shared a selfie and added a hilarious caption.

"A friend had the SNAPCHAT thing where it makes you into the opposite sex," they wrote. "When I show this picture of me as a guy with attitude, they think I'm Woody Harrelson! I'm flattered...kind of."

If you haven't figured it out who it is, here's the answer: It's Glenn Close! In her previous Instagram post, "The Wife" star shared a photo of herself embracing Harrelson.

"Saw my dear friend Woodrow Harrelson for dinner last night. We first met when he, Laura Dern and I did the play 'BROOKLYN LAUNDRY,' in a tiny theater on La Cienega, in LA in 1991," she wrote. "The only play that James L. Brooks has ever directed. Woody and I have been friends ever since. It was great catching up and laughing A LOT!"

Nevertheless, the Snapchat gender swap filter has come under fire by some transgender activists, who called it gender tourism. Read more about that by clicking here.

Check out the pics below.




This story is part of our special report titled "PopUps." Want to read more? Here's the full list.
Comments on Facebook