1 thru 10 of 2534 Stories
Music legend Richie Supa speaks candidly of the 60s and the era following the Stonewall Uprising where counterculture often led to addiction.
A holiday that is spreading across the U.S. and beyond, Juneteenth is considered the oldest known celebration commemorating the ending of slavery in the United States.
Upcoming sci-fi open world game "Cyberpunk 2077" received lots of good press at the recent Electronic Entertainment Expo (E3) last weekend, but one piece of in-game artwork is drawing criticism from fans for possible transphobia.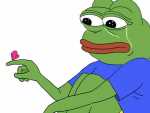 Conspiracy-promoting website Infowars will pay $15,000 to resolve a copyright infringement lawsuit over its sales of a poster featuring the image of Pepe the Frog, a cartoon character that was hijacked by far-right extremists and racist internet trolls.
Half of U.S. adults consider fake news a major problem, and they mostly blame politicians and activists for it, according to a new survey.
The newest Google Doodle is an interactive slideshow to walk through 50 years of LGBTQ+ Pride, in honor of the Pride month.
Russia is requiring dating app Tinder to hand over data on its users - including messages - to the national intelligence agencies, part of the country's widening crackdown on internet freedoms.
Edge caught up with Dale Allen-Rowse, aka The Quilting Cowboy, to catch up on his new business and find out the story behind his intriguing persona.
The Provincetown International Film Festival announced today that actress Judith Light will receive the festival's Excellence in Acting Award.
When a doctored video of House Speaker Nancy Pelosi — one altered to show the Democratic leader slurring her words — began making the rounds on Facebook last week, the social network didn't take it down. Instead, it "downranked" the video.
1 thru 10 of 2534 Stories