Top Story
Actor Connor Jessup, who starred in two seasons of ABC's critically acclaimed series "American Crime" and the queer film "Closet Monster," took to Instagra...
1 thru 10 of 13753 Stories
Lasseindra Ninja brings vogue to young queer folk of French Guiana in "Fabulous."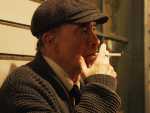 "Guest Artist" may not work as a great adaptation, but it stands as a testament to the importance of communal art.
This profile on a "Ru Paul's Drag Race" winner is refreshingly honest, and if you were not already a fan, you will be one after seeing this.
Jill Soloway, the Emmy Award-winning creator of "Transparent," has found their next gig: They will be writing and directing the upcoming action film "Red Sonja," which was previously helmed by disgraced filmmaker Bryan Singer.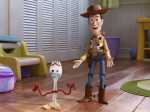 "Toy Story 4" brought the box office to life with a $118 million opening weekend after a three-week slump of underperforming sequels, but the Pixar film's below-expectations debut didn't quell continuing concerns about a rocky summer movie season.
When the mother of 15-year-old Socrates dies, he's left alone to survive and deal with his sexuality in one of Sao Paulo's roughest ghettos in this very unforgettable film.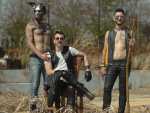 Daniel Nolasco' throughly entertaining documentary will appeal to any gay man regardless of the fact that they have never ever thought of joining the leather community.
The characters may feel shallow, hollow, and dull, but there's a sense that everyone is having some fun, and that in turn makes the movie a good — if underwhelming — time.
Jeffrey McHale's "You Don't Nomi" is a breathlessly detailed documentary about one of the most unfairly maligned movies in history, Paul Verhoeven's "Showgirls."
Before Anthony Mackie played Falcon in the MCU movies, he starred as a gay art student who befriends a literary figure from the Harlem Renaissance in Rodney Evans' potent, luminous 2004 film "Brother to Brother."
1 thru 10 of 13753 Stories