Top Story
Miley Cyrus is being hit by a wave of backlash after she took to her Instagram Live Sunday and told fans that they "don't have to be gay" because "there are goo...
1 thru 10 of 14191 Stories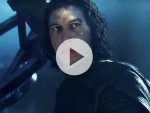 The final trailer for the "Star Wars: The Rise of Skywalker" debuted Monday night, offering montages of epic cosmic combat and a fleeting glimpse of the late Carrie Fisher as Princess Leia embracing Daisy Ridley's Rey.
When all is said and done, this film it feels more like one of those safe 1940s Hollywood biopics than anything truly remarkable or revealing.
The delightful "A Night at Switch n' Play" is probably the queerest film we have seen in a very long time.
Be charmed by this French tale of speedo-clad swimmers who just want to win.
"Bit" lacks bite, but it shows promise in its young writer/director.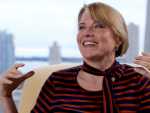 This documentary talks about the importance of LGBTQ+ television representation, as well as the particularities and power of queer fandom.
"Queer Genius" documents queer artists of the present day: Barbara Hammer, Black Quantum Futurism, Jibz Cameron, and Eileen Myles.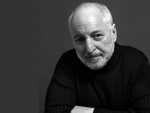 André Aciman, author of "Call Me By Your Name," is writing a follow-up story to give "a sense of closure and finality" to the characters of Elio and Oliver. Check out some highlights from two new interviews with the author here.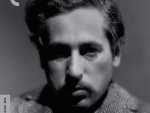 Criterion's new collector's set "3 Silent Classics by Josef von Sternberg" is one of the year's most important home releases. There's a wealth of rich cultural history across the films and the set's many special features.
Writer-director Jayro Bustamante's "gay cure" drama outlines exactly what it is that afflicts LGBTQ people in repressive countries - and serves as a reminder of why we have to be so vigilant right here in America.
1 thru 10 of 14191 Stories