Premiere Date for 'American Horror Story: 1984' Announced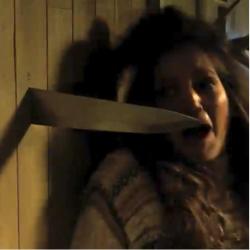 FX has announced when fans can expect the ninth season of "American Horror Story," subtitled "1984."

Taking to social media, the network said "AHS: 1984" will debut on Sept. 18 at 10 p.m. The series follows "AHS: Apocalypse," which debuted on Sept. 12 last year.

The announcement follows a teaser co-creator Ryan Murphy shared earlier this year, which evokes slasher films from the 80s. Though not much is known about "AHS: 1984," Murphy, who left Fox for a lucrative deal at Netflix but is still involved with some of his projects, previously announced "AHS" regular Emma Roberts would be on the upcoming season as would openly gay Olympian Gus Kenworthy. Additionally, actor Evan Peters, who has appeared on every season of "AHS," said he would not be on the new season of the anthology series.

Check out FX's announcement below.



Comments on Facebook