Top Story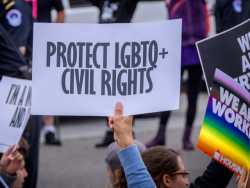 Twenty-eight U.S. states have adopted no laws that prohibit workplace discrimination targeting LGBT employees. Only a small percentage of cities and counties offer protection at th...
1 thru 10 of 50171 Stories
Called by some the "gay Olympics," World Pride is one of the LGBTQ+ community's fastest growing event. In 2023, Sydney, Australia will play host in a huge victory for the community down under. Read more about the upcoming event here.
A man from the Hudson Valley region of New York is suing a gay porn company for selling his private information.
Northern Ireland is set to decriminalize abortion and set the stage for legalization of same-sex marriages as of midnight Monday, bringing its laws in line with the rest of the U.K.
Don't expect to see British Prime Minister Boris Johnson drafting up "Save Chick-fil-A" legislation in the wake of the American fast-food company's retreat from the UK after being told to "Cluck off!"
What do you call a delicious combination of all different shapes, sizes, colors, and types? - Aside from pre-Trump America, that is? How about this: "All Together Now."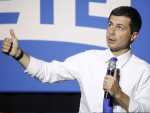 Pete Buttigieg is returning campaign contributions from a former Chicago city attorney who led a vigorous effort to block the release of a video depicting the shooting of Laquan McDonald.
Bill Macy, the character actor whose hangdog expression was a perfect match for his role as the long-suffering foil to Bea Arthur's unyielding feminist on the daring 1970s sitcom "Maude," has died. He was 97.
The shout of "2024!" from the crowd was unmistakable. It stopped Donald Trump Jr. cold.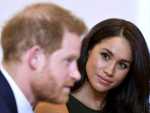 The Duchess of Sussex says her first year of marriage to Britain's Prince Harry has been hard because of Britain's tabloids.
For Mick Mulvaney, the hits just keep on coming.
1 thru 10 of 50171 Stories