Gay Pittsburgh: The Latest
Joe Biden could seize the number of delegates needed to formally clinch the Democrats' presidential nomination on Tuesday as seven states and the District of Columbia push through a pandemic and exploding racial tensions.
Across the U.S., many celebrities have been doing far more than tweeting supportive words or issuing carefully prepared statements. They took to the streets alongside thousands of people to condemn the killings of black people at the hands of police.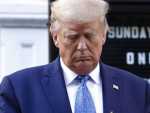 Hours after President Trump posed with a Bible and vowed to deploy the military to "dominate the streets," American cities were engulfed in more violence and destruction, overshadowing peaceful protests demanding justice after generations of racism.
A recent poll of religious Americans found that around two-thirds believe that COVID-19 has been sent by God, as a warning to mankind.
As protesters take to the streets to protest police killings of black people, companies are wading into the national conversation but taking care to get their messaging right.
For a nation rubbed raw following a traumatic weekend, cable television news did little to promote peace, love and understanding in its most-watched hours.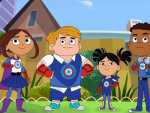 There's a new crop of superheroes coming to our TV this summer but they may need a little seasoning. After all, they're only in elementary school.
One hundred percent of sales from reopening night will benefit all Lips Fort Lauderdale employees.
It's not the first time that Spike Lee's "Do the Right Thing" has been freshly urgent, but Lee's 1989 film has again found blistering relevance in the wake of George Floyd's death.
He didn't talk about Floyd, the church or the damage it had suffered, or the peaceful protesters police had cleared. He said nothing about the coronavirus pandemic.
He has responded to the violence with a string of polarizing tweets, one starkly laying out the political stakes by underscoring the approach of Election Day.
The Metropolitan Opera season is getting shorter, along with some of its shows.
Canadian Prime Minister Justin Trudeau said Monday that Russia will not be included in the Group of 7 nations, disagreeing with U.S. President Donald Trump.
President Donald Trump is making claims on space that are off course from reality.
Hospitals around the country are afraid to send out hundreds of thousands of bills related to COVID-19 testing. That's because Congress mandated there would be no copays and no out-of-pocket costs for patients. But who's paying?
For some automakers, full production has been delayed, or it's been herky-herky, with production lines stopping and starting.
Home chef Luke Catleugh has experiments with easy-to-make recipes, perfect for midweek with no fuss and only one pan to clean.
Nearly 26,000 nursing home residents in the United States have died from COVID-19, according to a report prepared for the nation's governors, a number that is partial and likely to go higher.
The first day of June saw coronavirus restrictions ease from Asia to Europe on Monday, even as U.S. protests against police brutality sparked fears of new outbreaks.
When Mr. Gay World 2020 had to be put off to next year, the plan was for first runner-up from 2019 to serve an interim term. Then an ironic twist emerged - one with a heroic tinge.