1 thru 10 of 7048 Stories
Political pressure grew Monday in Europe for governments to tackle the rising number of coronavirus case without resorting to a spring-style lockdown that would hit the continent's struggling economies.
In recent weeks, Queensland and the ACT became the first Australian jurisdictions to ban conversion therapy but a national approach is needed.
When most of Europe locked down their populations early in the pandemic by closing schools, restaurants, gyms and even borders, Swedes kept enjoying many freedoms.
Police in the capital of Belarus cracked down sharply Saturday on a women's protest march demanding the authoritarian president's resignation, arresting more than 300.
President Donald Trump said Saturday he's given his "blessing" to a proposed deal between Oracle and Walmart for the U.S. operations of TikTok, the Chinese-owned app he's targeted for national security and data privacy concerns.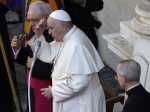 Pope Francis met with approximately 40 parents of LGBTQ children on Wednesday and said "the Church loves your children as they are, because they are children of God."
Police in London have clashed with protesters at a rally organized by opponents of restrictions aimed at curbing the spread of coronavirus.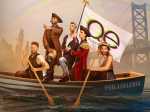 Saudi Arabia has allowed Netflix to stream LGBTQ-centric series "Queer Eye" and "Orange is the New Black" over what Netflix Co-CEO Reed Hastings as a "troubling compromise."
The U.S. Commerce Department said Friday it will ban Chinese-owned TikTok and WeChat from U.S. app stores on Sunday and will bar the apps from accessing essential internet services in the U.S.
Fresh nationwide lockdown restrictions in England appear to be on the cards soon as the British government targeted more areas Friday in an attempt to suppress a sharp spike in new coronavirus infections.
1 thru 10 of 7048 Stories