Gay Pittsburgh: The Latest
József Szájer has resigned from his position as Member of the European Parliament (MEP) in Brussels, representing Hungary, after being caught attending a gay orgy.
Dan Levy has clarified the controversy over a censored "Schitt's Creek" gay kiss.
SAGE, the world's largest and oldest organization dedicated to improving the lives of LGBTQ elders, is commemorating World AIDS Day by elevating the experiencing older people living with HIV and remembering those that the community has lost to AIDS.
Britain's High Court ruled Tuesday that children under 16 years old who are considering gender reassignment are unlikely to be able to give informed consent to medical treatment involving drugs that delay puberty.
"Juno" and "The Umbrella Academy" star Elliot Page, formally known as Ellen Page, took to social media Tuesday too announce they are transgender, saying he identifies as he/they pronouns.
After 'Cats' and 'The Prom,' James Corden should avoid movie musicals. In the upcoming 'The Prom' he plays an out Broadway actor with stereotypes in place.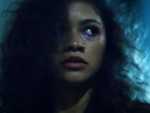 HBO is showing fans the first look of the special holiday-themed episode of "Euphoria," starring Zendaya, who recently won an Emmy award for Outstanding Actress for her role on the show Rue, a teen struggling with addiction and depression.
Viggo Mortensen is the latest actor to face a backlash about straight actors playing gay roles, teasing in an interview that he may not be as straight as people think.
The Nasdaq stock exchange is seeking U.S. authority to require more diversity in the boardrooms of Nasdaq-listed companies, or for those companies to explain why they can not.
Part of North Carolina's so-called "Bathroom Bills" - the notorious HB2 and HB142, which replaced it - expired today, Dec. 1, and the state's equality advocates are already at work to press for progress in the state.
A Detroit-area funeral home has agreed to pay $250,000 to settle a lawsuit that led to a groundbreaking decision that protects gay, lesbian and transgender people from discrimination in employment.
Peter Jackson's "The Lord of the Rings" trilogy gets an incredible new 4K Blu-ray release from Warner Bros. Home Entertainment.

Moderna board member Moncef Slaoui is playing a major role in Operation Warp Speed. But with options to buy more than 18,000 shares of the company, is it ethical?
A pair of MIT professors have come up with a useful tool to evaluate indoor COVID-19 risks.
More than 3 million LGBT Americans are currently over 50, and that number is estimated to more than double over the next decade as Baby Boomers ride in on a rainbow-hued silver wave. And retirement presents many special issues for them.
Hyundai and Kia must pay $137 million in fines and safety improvements because they moved too slowly to recall over 1 million vehicles with engines that can fail.
In most of the country, diners are left in the dark about which restaurants have been linked to outbreaks of the virus.

The National AIDS Memorial has launched the first-ever 50-state virtual AIDS Quilt display. The curated exhibition includes digital images from thousands of hand-sewn quilt panels, each telling the story of loved ones lost to AIDS.
Nearly 1.2 million people passed through U.S. airports Sunday, the largest number since the pandemic gripped the country in March, despite pleas from health experts for Americans to stay home over Thanksgiving.
Saturdays at London's Heaven Nightclub are getting a little happier - at least, the meals are. New COVID rules say bars must serve "substantial meals" with drinks, and McDonald's is partnering with the club.