Gay Pittsburgh: The Latest
Out Texas teen Trevor Wilkinson was suspended late last year for wearing nail polish to school in violating of the dress code. With community support...he's helped to overturn that policy.
Boy George doesn't yet know the answer to the question "Who would play you in a movie?" but, reports say, he's looking to be "impressed" by whoever lands the role.
Kristen Kish, "Top Chef" season 10 winner and co-host of the new truTV series "Fast Foodies," joins EDGE to chat about her latest TV endeavor, where she's once again battling it out in the kitchen.
YouTube shut down a Nigerian pastor's channel following complaints about videos that showed congregants being assaulted in the name of driving out "demons" that supposedly made them gay.
Juliana Hatfield, Lana Del Ray, Merry Clayton and Mary Karlzen's new music will stir your soul and please your ears.
It can be a painful experience when a lender rejects your loan application. Although you might not know what to do, you can take steps to increase your approval odds for future applications.
The ever-adventurous Shotgun Players offers up an agonizingly of-the-moment, tailored-for-teleconferencing commission by playwright Noelle Viñas, while the online adaptation of the musical 'A Letter to Harvey Milk' also works online.
The Montana Senate voted Tuesday to indefinitely postpone a bill that would have banned gender affirming surgery for transgender minors, effectively killing the proposal.
The office of North Carolina's Republican Senate leader said on Tuesday the chamber won't advance a controversial bill put forward this month by three GOP members that sought to limit medical treatments for transgender people under 21.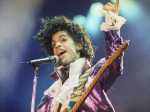 Paisley Park, where Prince lived and worked, will welcome back a select 1,400 fans Wednesday to mark the fifth anniversary of his death from inside his creative sanctuary.
President Joe Biden said the conviction of former Minneapolis Police Officer Derek Chauvin in the killing of George Floyd "can be a giant step forward" for the nation in the fight against systemic racism. But he declared that "it's not enough."
Netflix's pandemic-fueled subscriber growth is slowing far faster than anticipated as people who have been cooped at home are able to get out and do other things again.
Shares of United Airlines tumbled by 8.5% Tuesday after the airline reported a larger first-quarter loss than expected and suggested that key business and international travel won't recover significantly until next year.
Half of all adults in the U.S. have received at least one COVID-19 shot, the government announced Sunday, marking another milestone in the nation's largest-ever vaccination campaign.
While these loans are a small share of the overall number of mortgages issued each year, they are vital to low- and middle-income families who are trying to buy a home.
The fiery crash of a Tesla near Houston with no one behind the wheel is drawing scrutiny from two federal agencies that could bring new regulation of electronic systems that take on some driving tasks.
Four front-of-house staffers at BrewDog, an Indianapolis brew pub, allege that they were fired for being LGBTQ. The company they used to work for has faced similar controversy before.
As more Americans every day are inoculated, a tiny but growing number are contending with the disturbing experience of getting covid despite having had one shot, or even two.
There is no stopping flowers when they bloom, blossoms when they burst. Unfortunately, people have been stopped from enjoying them these days.
In certain circles of San Francisco, a case of syphilis can be as common and casual as the flu.