Gay Pittsburgh: The Latest
There is a sequel coming to Hallmark's hugely successful "The Christmas House" and actor Jonathan Bennett confirmed the news with an Instagram post of the featuring the full cast returning.
EDGE chats with erotic artist Scribbles Jensen about the centuries-old art form, and how he's reimagining it, one line at a time.
Actor and film director Andy Serkis says the audience is in for a bit of an LGBTQ pride surprise in his new film "Venom: Let There Be Carnage." According to Serkis, the titular character has a "coming out" scene.
Comic and singer Rod Ferguson has a new one person show about a number of unlikely subjects. Called 'Man Overboard!!!,' he brings it to Boston & NYC in upcoming weeks. EDGE spoke to Ferguson, but not necessarily about his show.
Andersonville Homecoming debuted in Chicago in the north part of the city. The three day outdoor festival benefitted the Andersonville Chamber of Commerce, with plenty of entertainment, including three stages of performance artists.
The two co-hosts of "The View" whose COVID-19 tests derailed a planned interview with Vice President Kamala Harris last week said Monday that their results turned out to be false positives.
"Saturday Night Live" will return for its new season on Saturday with all but one cast member, Beck Bennett, returning, the show said on Monday.
On "60 Minutes" this week, Liz Cheney made news by saying she "was 'wrong' to oppose gay marriage in the past." But more recently she voted against the Equality Act.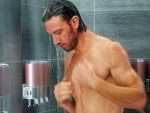 Actor Adam Demos had many pausing their TVs earlier this summer thanks to his shower scenes in Netflix's "Sex/Life," which was just renewed for a second season.
So far, regulators have done a poor job of defining the universe of people considered at risk because of institutional and occupational exposure, but the list is growing.
Pro wrestler Rolando Perez, also known as Miami Ice, broke the news on Twitter on Sept. 22, and Twitter lit up with supportive messages.
The acclaimed original series, based on the offbeat graphic novels, returns to HBO Max for Season Three as the team find themselves face to face with their most dangerous adversaries yet.
A DoorDash delivery driver in Sandwich, Massachusetts has been charged after scrawling harassing comments on the wrapping paper of a Subway sandwich order he delivered to a gay couple.
A 12-year-old is going viral for taking a stand against homophobia in gaming and being an example of LGBTQ allyship we all need.
Here are some options to use your rewards from credit cards or hotels to help pay for your next vacation rental.

Which small sedan is the better buy? Edmunds' experts compare the 2022 Civic and 2022 Corolla to find out.
Fashion houses trying to figure out how to reach new eyeballs after the long ordeal of the pandemic have centered around a singular idea: collaborations.
EDGE welcomes multi-talented actor Freddy Franklin as part of our "Living Sober" live conversation series in collaboration with the groundbreaking, LGBTQ+-affirming treatment center Recovery Unplugged.
Though many up-and-coming drag queens would love to be a "Ru girl," a unique drag identity is emerging from Denmark's capital of Copenhagen. Here, the scene fuses performance and activism.
Roscoe's Tavern held a RuPaul's Drag Race UK season three premiere viewing party. Hosts Naysha Lopez and Batty Davis kept the laughs coming with special guests Monet X Change, Adore Delano and Carson Kressley.