1 thru 10 of 6834 Stories
CNN will air a 4-and-a-half hour long town hall on LGBTQ issues, hosted by the Human Rights Coalition on October 10. The event, titled "Power of Our Pride," will not feature Sen. Bernie Sanders or entrepreneur Andrew Yang.
Massachusetts U.S. Rep. Joe Kennedy III, a scion of one of America's most storied political families, is set to announce he will challenge U.S. Sen. Edward Markey in the state's Democratic primary in 2020.
Big name Democratic donor Ed Buck, 65, was placed under arrest on Sept. 17 following a reported third overdose at his West Hollywood home. Buck now faces multiple drug-related charges.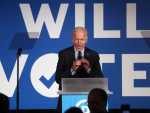 It was one of the first stress tests of Joe Biden's presidential campaign: A sudden reversal of his decades-long support for restricting federal funding of abortions.
Democratic presidential candidate Pete Buttigieg visited a South Carolina city ravaged by hurricanes twice in three years and pledged to improve the government response to disasters.
A forum on LGBTQ issues featuring the presidential contenders for next year's elections is set to be hosted by "Pose" star Angelica Ross.
He's openly gay. He's married. And he's making history by running for the governorship of the state that gave us Mike Pence.
Facing thousands of cheering supporters in the nation's largest city, Democratic presidential contender Elizabeth Warren decried Trump as "corruption in the flesh" and outlined her plans to root out corruption in the White House, Congress and courts.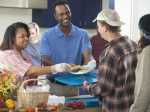 The 10 Democrats who took the debate stage on Sept. 12 discussed many critical issues, from health care and climate change. But one important topic they didn't discuss was access to healthy food.
Visiting a black church bombed by the Ku Klux Klan during the civil rights era, Democratic presidential candidate Joe Biden framed current racial tensions as part of an enduring struggle that is older than the nation.
1 thru 10 of 6834 Stories