1 thru 10 of 1338 Stories
Rob Gronkowski the football player is finished .
The news is constantly on television at the Washington Capitals' practice facility, and like any workplace, there's no shortage of opinions.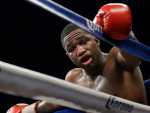 The online feud between pro boxer Adrien Broner and social media personality Andrew C. Caldwell escalated with an Instagram tantrum from Broner that was chock-full of racial and homophobic expletives.
It's only 15 minutes, but this major burn includes narrow press ups, mountain climbers with lateral moves and more thanks to Joe Wicks, aka The Body Coach.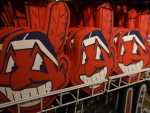 Convincing the masses that stereotyping Native Americans as savage, ignorant or humorless is insulting has been a slow movement, scholars say, and one they aren't sure will gain steam.
The NFL suspended Browns running back Kareem Hunt for eight games after a video showed him kicking a woman and his involvement in a fight at a resort.
In a crowded hallway at Scanlon Ice Rink, Logan Johnson slid into his pads as his brother Malakye and sister Wylla skittered around sticks and bags bulging with hockey equipment.
Momentum Generation" is a beautifully melancholy documentary that is, at its core, about surfers, but speaks every bit as fluently about friendship, loyalty and the price people are willing — or not willing — to pay to be the best at what they do.
Toronto Maple Leafs defenseman Morgan Rielly didn't direct a gay slur at referee Brad Meier during the game against the Tampa Bay Lightning, the NHL said Tuesday after an investigation.
The National Hockey League says it will investigate a homophobic slur allegedly hurled by the Toronto Maple Leafs' Morgan Reilly, reports say.
1 thru 10 of 1338 Stories