1 thru 15 of 7443 Stories
An influential British lawmaker challenged Facebook's new effort to safeguard elections on Tuesday, warning that they will place a heavy constraint on the company's ability to combat misinformation.
Actress Alexis Bledel has been bookish and sweet on "Gilmore Girls" and "Sisterhood of the Traveling Pants." But the actress herself is now officially dangerous.
If the FBI discovers that foreign hackers have infiltrated the networks of your county election office, you may not find out about it until after voting is over. And your governor and other state officials may be kept in the dark, too.
At least four people were killed and dozens injured Sunday after security officials in southern Bangladesh opened fire to disperse hundreds of Muslims during a protest over an alleged social media post undermining Islam's Prophet Muhammad, police said.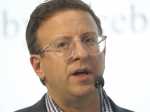 A new quasi-independent oversight board will soon make decisions on some of the most difficult questions on what material belongs on Facebook's platform in a "very public way," an executive for the social-media company said Friday.
A Google affiliate started using drones Friday to deliver customers' Walgreens and FedEx purchases in a test being run in a Virginia town.
U.S. Agriculture Secretary Sonny Perdue announced on Friday the first of many federal investments targeting the creation of critical broadband internet infrastructure in underserved rural areas across the country.
Facebook CEO Mark Zuckerberg on Thursday defended the social media platform's refusal to take down content it considers newsworthy "even if it goes against our standards."
The city of New Orleans is preparing to explode two giant, badly damaged construction cranes that are towering over a partially collapsed hotel project at the edge of the French Quarter.
Google's latest phone and smart-home devices came packaged with a not-so-subtle message: Google cares about your privacy. Does it?
The cameras, equipped with facial recognition technology, are being rolled out across hundreds of cities around the world, particularly in poorer countries with weak track records on human rights where Beijing has increased its influence.
Democratic presidential candidate Elizabeth Warren has escalated her tiff with Facebook by running an ad — on Facebook — taking aim at its CEO, Mark Zuckerberg.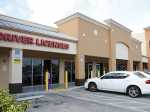 The U.S. Census Bureau is asking states for drivers' license records that typically include citizenship data after the U.S. Supreme Court blocked plans to include a citizenship question in its 2020 population count.
The world's largest 3D printer has created the world's largest 3D-printed boat. And the University of Maine demonstrated Thursday that it's seaworthy.
A video circulating on social media that shows a wearable projector to hide the faces of protestors is conceptual. It doesn't work.
1 thru 15 of 7443 Stories