1 thru 15 of 6945 Stories
Facebook is taking steps to reduce the spread of false information on its platforms ahead of India's general election, company officials said Monday.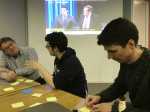 It's not a startup but a grassroots band of volunteers from London's tech industry developing websites to prevent Brexit, Britain's departure from the European Union that has fallen into complete disarray.
It took a while, but finally — and with the carefully curated help of Oprah, Big Bird and Goldman Sachs — Apple has at last unveiled a new streaming TV service, its own branded credit card and a news subscription product.
Apple on Monday laid out the details of its news subscription service, Apple News Plus, at an event Monday.
Apple is expected to announce Monday that it's launching a video service that could compete with Netflix, Amazon and cable TV itself.
Walt Gilmore's family in suburban Salt Lake City has been the target since August of a stalker using phone calls and texts to send a parade of people to the home for legitimate services and illegal activities, the Deseret News reported Friday.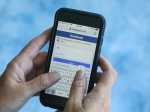 Facebook left hundreds of millions of user passwords readable by its employees for years, the company acknowledged Thursday after a security researcher exposed the lapse.
As the computing industry grapples with its role in society, many people, both in the field and outside it, are talking about a crisis of ethics.
Months after Microsoft, Amazon, and Apple dropped an app that allegedly shills so-called "conversion therapy," Google still provides the app a platform — despite the practice having been outlawed for minors in a number of states.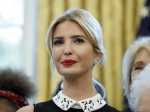 Ivanka Trump, the president's daughter and a powerful White House aide, did not preserve all of her official emails as required by federal law, and her husband, Jared Kushner, used a messaging application to conduct U.S. business.
South Korean police said Thursday they've arrested four people on suspicion of secretly taking videos of about 1,600 guests in hotel rooms and posting or streaming them on the internet.
If you're trying to be more eco-friendly at home, should you use your kitchen garbage disposal? It depends.
Facebook will overhaul its ad-targeting systems to prevent discrimination in housing, credit and employment ads as part of a legal settlement. For the social network, that's one major legal problem down, several to go.
A woman who operated a popular YouTube channel featuring kids is facing allegations she used pepper spray to discipline her seven adopted children, and locked them for days in a closet.
Search warrant documents made public Tuesday show the FBI used highly secretive and controversial cellphone sweeping technology to zero-in on President Donald Trump's former personal lawyer.
1 thru 15 of 6945 Stories