1 thru 15 of 7375 Stories
In a new video released by intomore, four older gay men try Grindr for the first time. From setting up their profiles to exploring nearby matches, watch these 65 and ups learn the wild world of Grindr...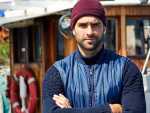 Fishermen insisted Monday to a congressional subcommittee looking at offshore wind energy that they be consulted when crucial decisions are being made on the development of such projects.
A whistleblower's complaint shows that Facebook has inadvertently provided two extremist groups with a networking and recruitment tool by producing dozens of pages in their names.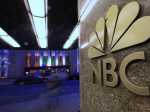 Comcast's NBCUniversal said Tuesday that its upcoming streaming service will be called Peacock, in an homage to NBC's logo. It will become the home for some of the company's most popular shows, including "Parks and Recreation" and "The Office."
Long before President Donald Trump threatened to cut off Huawei's access to U.S. technology, the Chinese telecom equipment maker was pouring money into research that reduces its need for American suppliers.
Activists are using virtual reality technology to focus on areas of the Navajo Nation affected by uranium contamination.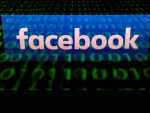 Facebook is trying to coax "news deserts" into bloom with the second major expansion of a tool that exposes people to more local news and information. But the social network confesses that it still has a lot to learn.
It took 22 years, but a missing man's remains were finally found thanks to someone who zoomed in on his former Florida neighborhood with Google satellite images and noticed a car submerged in a lake, authorities said.
New Orleans radio station WWL-AM, the home station of the New Orleans Saints and LSU Tigers, tweeted a homophobic slur directed at one of their own sports reporters, Seth Dunlap, Tuesday. Read the timeline of events and public responses to the incident.
Television networks will be happy to know that ratings will go up for many of their programs next year, simply because the Nielsen company will count more people.
The American Library Association asked the public for help Wednesday to press Macmillan Publishers to rethink a planned embargo on electronic copies of new releases to public libraries.
Facebook says it has sanctioned the page of Israeli Prime Minister Benjamin Netanyahu because of a violation of the company's hate speech policy.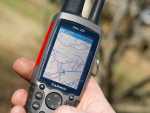 Animal rights groups are suing California over rules that allow animals to be hunted with the aid of hunting dogs wearing GPS tracking devices on their collars.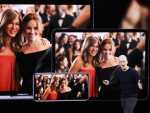 Apple is finally taking on Netflix with its own streaming television service and, uncharacteristically for the company, offering it at a bargain price — $5 a month beginning on Nov. 1.
Apple is expected to unveil three new iPhone models that are so similar to last year's lineup, they may be upstaged by details about the company's upcoming video service.
1 thru 15 of 7375 Stories