Gay Pittsburgh: The Latest
CNN will air a 4-and-a-half hour long town hall on LGBTQ issues, hosted by the Human Rights Coalition on October 10. The event, titled "Power of Our Pride," will not feature Sen. Bernie Sanders or entrepreneur Andrew Yang.
On a segment with "Good Morning Britain," Grammy Award-winning producer Mark Ronson revealed that he identifies as "sapiosexual."
"Game of Thrones" has dominated the Emmy Awards with the formidable power of, say, your average fearsome, flame-belching dragon. Same goes for "Veep," but picture a cutthroat politician instead.
This weekend the Boston Symphony Orchestra premieres a new commission by composer Eric Nathan. EDGE spoke to Nathan about his "Concerto for Orchestra" and his personal history with the orchestra.
President Donald Trump is dismissing as fake news and "presidential harassment" a report that he made an unspecified promise during a phone call to a foreign leader that led to a whistleblower complaint.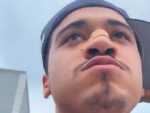 The oldest gay bar in Queens, New York is appealing to the public for help in identifying an unknown man involved in what you might call a spit and run.
Jessica Lange starred in four seasons of "American Horror Story" and recently made a return to the FX anthology series last year. But speaking with The Wrap, the Oscar-winning actor said she'll likely never return to the show.
A top NASA manager cast doubt Wednesday on the space agency's ability to land astronauts on the moon by 2024.
One California lawmaker is already working on a way to preserve at least some of the state's environmental muscle: Rebates for electric cars.
Demi Burnett and Kristian Haggerty have made "Bachelor" franchise history for the second time, becoming the first same-sex couple on any of the hugely-viewed shows to get engaged.
President Donald Trump threatened to unleash the Environmental Protection Agency on San Francisco Wednesday after a California visit during which he blamed the homelessness crisis on "liberal" policies.
Two Door Cinema club, supported by Overcoats, played to a packed House of Blues crowd on Monday. Check out our review here, as well as their tour schedule together.
A group of more than 500 major institutional investors called Thursday for governments to boost efforts to tackle climate change, warning that failure could have serious economic consequences.
In a new video released by intomore, four older gay men try Grindr for the first time. From setting up their profiles to exploring nearby matches, watch these 65 and ups learn the wild world of Grindr...

It's not too early to think about your holiday travel. Now is the time to save when booking flights.
Volkswagen has agreed to pay up to 127 million Australian dollars ($87 million) to settle an Australian class action stemming from the 2015 diesel emissions scandal, the German automaker and a lawyer said Monday.
Beer and wine tourism is on the rise, as seven in 10 Americans have traveled to a destination specifically to sample the alcohol in the region.
Two companies who were advertising at-home sexual assault evidence collection kits appear to have halted selling and marketing the products after widespread objections and two state attorneys general threatened the companies with legal action.
Airline customer-service agents say they often get verbal threats from passengers, and sometimes they turn into physical confrontations.
Some operators are cashing in on the CBD craze by substituting cheap and illegal synthetic marijuana for natural CBD in vapes and edibles such as gummy bears, an Associated Press investigation has found.