Gay Pittsburgh: The Latest
Arlington County has indicated it will set out more concrete rules surrounding the rights and protections of students based on gender identity.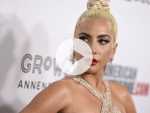 During SiriusXM show at Harlem's Apollo Theater Monday night, Lady Gaga took a moment to talk about LGBTQ Pride, history and gender pronouns.
Kansas will allow transgender people to change their birth certificates so the documents reflect their gender identities under a legal settlement that Democratic Gov. Laura Kelly's young administration and LGBTQ-rights advocates announced Monday.
The leader of West Virginia's Republican party applauded a state senator's call for intolerance against members of the LGBTQ community.
Chicago police released more than 1,000 files from the investigation into Jussie Smollett's claim he was attacked by two men, including video footage that for the first time shows the actor with a thin, white rope wrapped around his neck.
A special prosecutor was requested to investigate the fatal shooting of a black man by a white police officer in a case that has inflamed tensions and roiled the Democratic presidential campaign of Mayor Pete Buttigieg.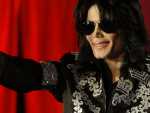 Michael Jackson's estate paid tribute to his artistry and charity Tuesday as fans make final preparations for gatherings to celebrate his memory on the 10th anniversary of the King of Pop's death.
President Donald Trump said Monday that a New York-based advice columnist who has accused him of sexually assaulting her in a New York City department store in the mid-1990s is not his "type."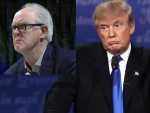 John Lithgow joined the growing list of actors who have taken on the role of President Donald Trump, portraying the world leader in a live reading of former special counsel Robert Mueller's investigation of Trump's 2016 campaign.
The large Democratic presidential field is diverse, but a new poll from The Associated Press-NORC Center for Public Affairs finds Democrats give a collective shrug to gender, race and age as factors they're considering when supporting a candidate.
To mark the 50th anniversary of Stonewall, Drexel University presents an exhibit of 60 Philadelphia-based LGBTQ artists in celebration of the event. EDGE spoke to curators Janus Ourma & David Acosta about the event.
The Disney classic gets a complete redux in "Dumbo" on Blu-ray, DVD and Digital HD, directed by Tim Burton and starring everyone's favorite flying baby elephant!
The SEC recently passed new regulations it says will ensure that brokers act in their clients' "best interest." But what does that mean for you?
SpaceX launched its heftiest rocket with 24 research satellites Tuesday, a middle-of-the-night rideshare featuring a deep space atomic clock, solar sail, a clean and green rocket fuel testbed, and even human ashes.
Your monthly car payment is not only a ticket to freedom, letting you enjoy summer road trips, but also a lifeline that gets the kids to school and you to work. But if it consumes too much of your budget, that ticket can lead to financial trouble.
Scandal-battered Nissan won its shareholders' approval Tuesday for a new system of committees to oversee governance and for keeping Chief Executive Hiroto Saikawa on its board.
Watch Tan France from "Queer Eye" give John Mulaney a makeover attempting to make him more "fuckable."
As opioid addiction and deadly overdoses escalated into an epidemic across the U.S., thousands of surgeons continued to hand out far more pills than needed for postoperative pain relief.

Alaska's largest airport is considering the addition of a hotel to the facility, officials said.
PrideFest took over Boystown in Chicago for two days on June 22nd and 23rd, leading up to the Pride parade the following weekend. Vendor booths, live music and unpredictable weather were all part of the rainbow of fun.