Gay Pittsburgh: The Latest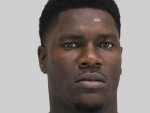 A man charged with felony aggravated assault in the beating of a Dallas transgender woman has been convicted of misdemeanor assault.
Music artist and actress Queen Latifah is among the honorees being recognized by Harvard University for their contributions to black history and culture.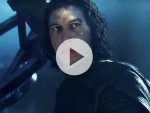 The final trailer for the "Star Wars: The Rise of Skywalker" debuted Monday night, offering montages of epic cosmic combat and a fleeting glimpse of the late Carrie Fisher as Princess Leia embracing Daisy Ridley's Rey.
Actress Alexis Bledel has been bookish and sweet on "Gilmore Girls" and "Sisterhood of the Traveling Pants." But the actress herself is now officially dangerous.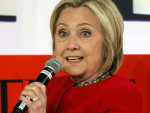 Some Democrats are putting up caution signs for Hillary Clinton as she wades into presidential politics by casting 2020 candidate Tulsi Gabbard as a "Russian asset," mocking Trump's dealings with a foreign leader and drawing counterattacks from both.
Prime Minister Justin Trudeau won a second term in Canada's national elections Monday, losing the majority but delivering unexpectedly strong results despite having been weakened by a series of scandals that tarnished his image as a liberal icon.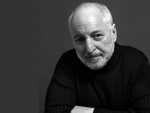 André Aciman, author of "Call Me By Your Name," is writing a follow-up story to give "a sense of closure and finality" to the characters of Elio and Oliver. Check out some highlights from two new interviews with the author here.
Called by some the "gay Olympics," World Pride is one of the LGBTQ+ community's fastest growing event. In 2023, Sydney, Australia will play host in a huge victory for the community down under. Read more about the upcoming event here.
Aging in place is a major financial commitment, one that may be at odds with retirees' plans to downsize their lives and budgets and squirrel away cash in anticipation of rising health care costs.
A man from the Hudson Valley region of New York is suing a gay porn company for selling his private information.
Northern Ireland is set to decriminalize abortion and set the stage for legalization of same-sex marriages as of midnight Monday, bringing its laws in line with the rest of the U.K.
When all is said and done, this film it feels more like one of those safe 1940s Hollywood biopics than anything truly remarkable or revealing.
Food delivery company Just Eat has rejected a takeover offer from South Africa's Prosus, saying that the 4.9 billion-pound ($6.2 billion) cash offer "significantly undervalues" it.
An influential British lawmaker challenged Facebook's new effort to safeguard elections on Tuesday, warning that they will place a heavy constraint on the company's ability to combat misinformation.

Under the Affordable Care Act, nonprofit hospitals are required to provide free or discounted care to patients of meager incomes — or risk losing their tax-exempt status. These price breaks can help people avoid financial catastrophe.
A pickup truck driver accused of causing a collision that killed seven motorcyclists in New Hampshire has been indicted on 23 charges saying he negligently caused the deaths and was under the influence of one or more drugs at the time.

A clothing company has put up a billboard in New York City's Times Square that depicts President Donald Trump being hog-tied by a woman clad in its athletic wear.

Chris Hemsworth's latest workout video is...a steamy one!
Filmmaker al.dome documents an epic trek through Norway's countryside in this short video.

Frank Ocean's Blonded brand is set to host a queer club night called PrEP+, so named for the HIV prevention drugs, and to imagine what the 80s would have been like if PrEP had existed then.