Gay Pittsburgh: The Latest
Frankie Grande is making his new relationship Instagram official!
The president has yet to come up with one of his signature oh-so-clever nicknames for Mayor Pete Buttigieg, but it could be just a matter of time now that Trump has made his first acknowledgement of the rising star's surging campaign.
Cannes Film Festival organizers announced its 2019 line-up Thursday, pitting leading names in world cinema including Ken Loach and Pedro Almodóvar against each other in competition for the top prize, the Palme d'Or.
Judi Dench is back in the world of espionage, but her latest film role is a far cry from James Bond's unflappable spy chief, M.
Marvel Studios, which has never shied away from a little rule-breaking, is taking a sledgehammer to that old "don't leave money on the table" maxim, and audiences will finally be able to see how they do it when "Avengers: Endgame" opens nationwide.
With its mountains and desert, beach resorts and Berber villages, Morocco is a feast for travelers of all kinds, including those who want to explore the kingdom's deep Jewish roots.
Fleetwood Mac has announced rescheduled dates for its North America tour that were postponed earlier this month because singer Stevie Nicks had the flu.
Democratic presidential contender Pete Buttigieg said Wednesday that he's proud of his record as mayor of South Bend, Indiana, but realizes some problems remain.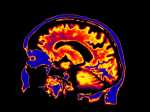 Can brain scans shed light on the complexities of post traumatic stress disorder?
Are you ready for a spring refresh? Several skincare treatments are being touted as the next big thing, but do they really work? We asked a board-certified plastic surgeon to find out.
Like a high school reunion where you reacquaint yourself with old flings and someone actually looks better than they did before, the nipped and tucked "Oklahoma!" reboot deserves a page among The Best Plastic (Theater) Surgeons in America.
Part thriller, part erotic drama (albeit with the eros mostly submitted), "The Harvesters" yields a cinematic bounty and might well make new stars of its director and two main actors.
Making unverified claims about "unknown Middle Easterners" and prayer rugs found by ranchers, Trump drew eye rolls last year. Trump's new cries of alarm are again being met with skepticism, though the situation at the border has indeed deteriorated.
Some of Samsung's new, almost $2,000 folding phones appear to be breaking after just a couple of days.
Don't let any of these myths prevent you from making the most of available travel rewards.
Auto shows may be waning in importance as companies find other ways to introduce new products, but the New York International Auto Show still has a healthy list of new vehicle debuts.
Sequential Brands Group, which bought the Martha Stewart brand nearly four years ago for about $353 million, said Tuesday that it is selling it to Marquee Brands for about $175 million.
Doctors are working toward a diagnosis and care plan for a baby boy who has spent the first three months of his life in hospitals after he was born without skin.
Thousands of tourists could soon have to pay as much as $10 to drive down world-famous Lombard Street in San Francisco.
DJ Brent Covington and DJ Taffy hosted a busy night at FUZZ @ The Alley Bar last Friday night. Check out who was there.